I was randomly flicking throught Sept 22nd's NME (the one with Ian Brown on it) and I came across this right at the back. I can't believe someone else didn't scan it, but I can't see that anyone else did? It's a really old picture of Peter, in 2000. 21!year old!Peter! It's lovely.
I haven't seen it before, but maybe you all have? I dunno. Anyway, it's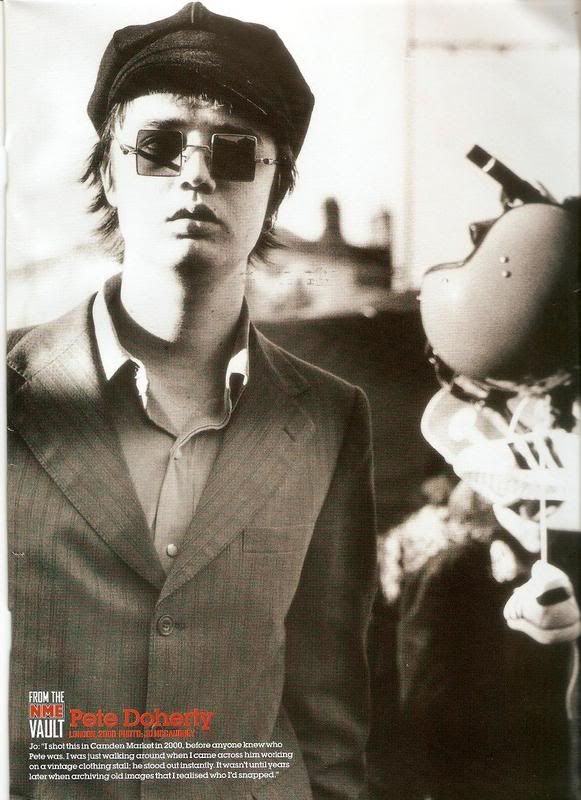 The text says:
Pete Doherty, London 2000. Photo: Jo McCaughey
Jo: I shot this in Camden Market in 2000, before anyone knew who Pete was. I was just walking around when I came across him working on a vintage clothing stall; he stood out instantly. It wasn't until years later when archiving old images that I realised who I'd snapped.
Awww, vintage clothing stall in Camden!